What is Fiverr?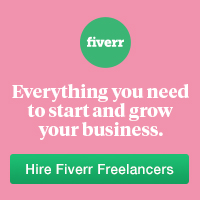 Let's talk about what Fiverr is, that answer is both simple but sophisticated. I'll stick with the simple version for time's sake. Fiverr a unique browser-based service. It connects Freelancers with varying skill sets from different backgrounds and ethnicities with a person requiring their very differing specific skill set for a fee that the Freelancer sets. Its unique features, one such as is an in-browser messaging system. The messaging system provides you with a chance to. Firstly, negotiate the price. Secondly, ask specific details about the service, Thirdly set your requirements on what you need from the service. Finally, it offers you the chance to get to know your Freelancer and figure out if they are the right pick for you. Moving Forward Fiverr is a simple, affordable option that offers many different services that people are missing out on the opportunity to use!.
Rocket League Services
Rocket League on Fiverr seems kind of curious in terms of the Professional setting Fiverr has set for itself. But In the search section of Fiverr, if you were to search Rocket League. It gives options like boosting, coaching, exclusive in-game items, people offering to sell their credits, even (de-ranking services). The de-ranking services seem counter-productive, but that's how great Fiverr is it truly offers everyone a chance to sell their services. I guess even the Pros need help sometimes.
Twitch Services
In Twitch Services you get a lot of intriguing results, users offer a range of services from Overlay and Logo Design, Viewer Botting, Mascot Design, Emote Design, Promotions, Music, and Video Editing. The astounding part is the fact that each one has a personal twist based on the Freelancer doing that work. It leads to seemingly endless possibilities; it just comes down to which one fits you the best. The Viewer Botting seems questionable I recommend not doing it but to each their own.
Fiverr Voice Over
Finding a particular Voice for your Voiceover seems like a difficult task, but it doesn't need to be!. That's why Fiverr has seemingly endless talent available on their platform send one of the Talents a message through the in-browser based chat and inquire. We found Voices like British Female, Pro American, Male Urban American, Deep Irish, Senior Aged Female, French Native and the list goes one. There simply put is no way you can't find that particular Voice that you need.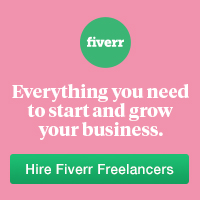 Shopify Services
Shopify is where things start to get a little pricey, but if you receive half the promises, some of these Freelancers are making. Some might just be worth there weight in gold. We found people offering to make you a store that can make you $10,000 in one month, optimize your pre-existing store, custom coding. Migrating your Shopify store to Woocommerce, and Finally Import third party products. You can find many other services, so getting your Shopify store up and running shouldn't be an issue.
Fiverr Python
If you need Python services, I strongly suggest you look into the Python Products on Fiverr. Freelancers from many different educational backgrounds offer to perform things like Python programming Scripts, Teach you to use Python in various categories, Web Scraping, Create Discord Bots, Debug, Create Apps, and lastly, Create or assist you in Machine learning projects. With so many options available at an affordable price, you can find the exact service you need without paying an arm and a leg!.
Fiverr Photoshop
In the Photoshop section of Fiverr, you can find a wide range of services I was honestly astounded by the sheer amount of Freelancers in this category. Not only that, but also the stark contrast in each photo produced by each person. We found them offering services such as Color change, Background Removal, Portrait Retouching, (Head Changing), Masking, Smart Object Mock-ups, and many more!. Photoshop is possibly my favourite category. It applies to so many people, not just companies. If you find a photo, your not entirely happy with simply send it into a Freelancer and have it re-edited in a way that fits you.
Fiverr Website Design
This category makes it easy and might genuinely have it all!. If you're looking for a website designed for yourself, a company, a friend, or a family member. These Freelancers in Web Design offer not only one single website builder but utterly every single one you can imagine, whether it be WordPress, Weebly, SquareSpace, Webflow, and Wix, just to name a few. Not only that, but they also offer Redesigning, Debugging, Coaching, Landing Pages, and Coding Problems and more. In the future, if I were to have an issue personally, I would, without a doubt use, one of the services listed to help me if Tech Support wasn't able to help me resolve my problem.
Fiverr App Development
App Development can be a daunting task!, but it doesn't need to be when you can trust the Freelancers on Fiverr. In the App Development Section, you'll find a wide variety of people advertising their expertise in a specific subject of App Development. Services like Teaching services, Roku Channel Apps, Flutter apps, Android, Apple, Website Mobile App, Cross-Platform, (Uber Clone Taxi Booking App)…, Chat apps, Cash App. The list goes one, but with such a Narrowed Down listing like "Uber Clone Taxi Booking App," I have no doubt you should be able to find what you're looking for on Fiverr.

Fiverr Digital Marketing
Digital Marketing isn't for everyone, but Freelancers in the Digital Marketing section, it's right up their alley!. Some of these Freelancers have Degrees in areas of Digital Marketing simply put they are professionals. In Digital Marketing, we found people offering services like Building a Conversion Strategy, Being your Digital Marketing Managing, Helping Achieve Marketing Certification, Creating a Digital Marketing Agency, Competitor Research, Collecting Email lists. It's seemingly endless! If you need help with Digital Marketing services, go to Fiver and get relief at an affordable price.
Fiverr SEO
SEO is a complex Topic its a lot of information to take in and try to put to work. That's why Fiverr has Freelancers that are Experts and have worked in this field for an extended period. In The SEO category, you can find people offering services such as Performing Backlinks, Writing SEO Articles, SEO Optimizations, SEO Audits, Coaching, Consulting, (Promotions), Competitor Research. Unfortunately, that's about it. Not endless, but it's better than the alternative; manually doing all this yourself takes a lot of time and effort when you could spend time doing better things.
Fiverr is it worth it?
In conclusion, Yes, Fiverr is 100% worth it; it connects you with experts and makes a seemingly impossible task, Possible. Not only that, but it also brings it a Better Alternative than there was before. I do not doubt that Fiverr's Services and the Freelancers on the website will consistently get better now that it can provide an extra income for these people that have a passion for their category. Thanks for reading, and I hope you Try out Fiverr and tell me what you think!. If you'd want a more in-depth review of each subject with examples produced by a Fiverr Freelancer?.
I had Fiverr Freelancer to write this article check it out –> Top Ten Dog Collars on Amazon.ca

*We are participating in Fiverr's Affiliate Program, an affiliate program designed to provide a means for us to earn fees by linking to Fiverr.com.